Step 1: Log into your gmail account and go to settings
Log into gmail account a click the settings icon in the top right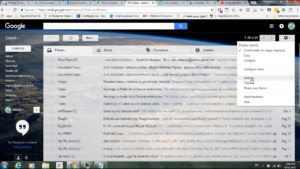 Click on the accounts and import label at the top
In the section where it says "Check mail from other accounts" click on Add another account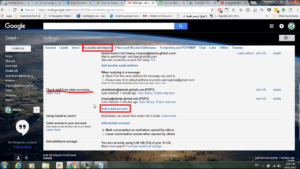 This will open a popup box in a new window.
Keep this window open throughout the following steps.
Step 2: Log into your web host account and choose the email you wish to add to gmail
Log into your web host control panel and click on the email label for the domain that you wish to use as email. For each web host the exact location might be slightly different but the process is basically the same. I'm using Bluehost and on Bluehost, you click on hosting>>>email .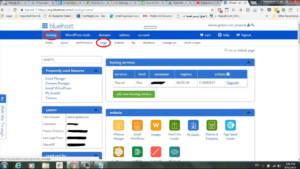 On this page, you will see all the email accounts you have created. If you have not yet created one, you can do so by clicking on the button to create a new email address. You will need to create a password for each email address that you create.
Next, you need to go the the email configuration label to the left and click on it.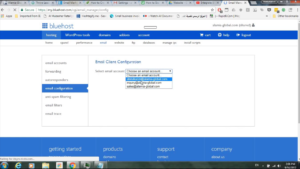 Once there, choose the email you wish to integrate into gmail and the configuration settings and port information will be shown.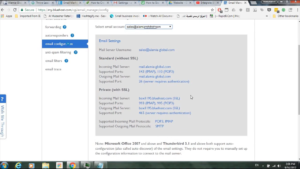 Keep this window open, copy the email address, and head back over the gmail popup window that we opened before.
Step 3: Configure your gmail to receive your web host emails.
Paste the webmail email address into the text box and click next.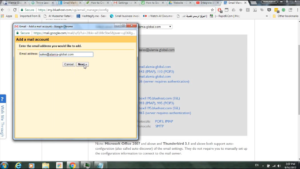 You will be asked whether you want to link the accounts using Gmailify or import the emails. Keep the option for import emails from my other account (POP3) checked and click next.
You will now arrive at a screen telling you to enter the mail settings for the address are adding. Here is what needs to be in each field:
Username: enter the email address you wish to add. Just paste it in the box.
Password: This is the existing password that you use to login to your webmail at your web host.
POP Server: It should already be filled in for you but verify that it is the same as listed on your webmail configuration page
Port: Keep it as 110
Options below: Keep all blank except "Label incoming messages". Clicking this allows us to receive our emails coming from the webmail address in a completely separate label which helps us separate business emails from person emails coming to your inbox. That's exact what we want.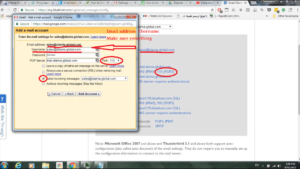 Note: If you have an SSL certificate on your web server (it's for security and it's pretty much a must if you are exchanging sensitive info like payment info through your website) and you will be using this email address to share and send sensitive info like payment info, etc. then click on the "always use a secure connection (SSL)" option.
Click Add account.
Step 4: Configure your gmail to send your web host emails from gmail.
Once you receive the confirmation message on the next screen telling you that you can now receive emails, you will be prompted with the option of being able to send emails as well. You want to click the "Yes" option and then click next.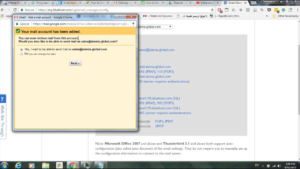 On the next screen, you will be prompted to create a name which will be shown to your recipients when they receive your emails. Create one in accordance to the nature of the type of email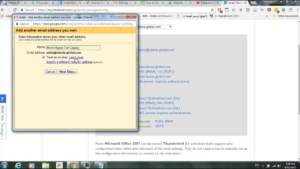 address you are adding. If it's a personal account such as yourname@yourdomain.com, then choose your real name. If it's an account that reflects addressing the company as a whole (or as a particular department) such as info@yourdomain.com, then choose a general name such as "support" or "sales team", etc. It's really up to you.
Unless you are registering an email address other than for yourself, leave the option "treat as an alias" checked and click next step.
On the next page you will be prompted to configure the settings for the account you wish to send emails from. Everything should already be preloaded but make sure to verify: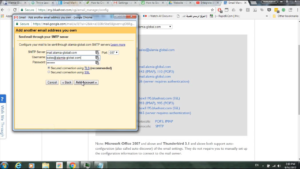 SMTP Server: It should match the one on your webmail configuration page from your webhost [image]. Usually mail yourdomain.com
Username: The webmail email address you added earlier
Password: The access password for that email address.
For the option to connect to a secure connection using TLS (recommended) keep that checked and clicked add account.
Step 5: Verify the email address
OK, we're at the homestretch. Now you will get a screen which tells you that they (Google/gmail) has successfully located your server and verified your credentials and that they have sent a confirmation code to that address.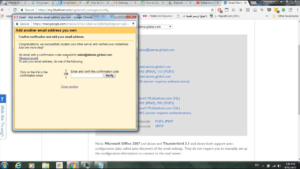 This is simply a process to verify that the email account your are adding is actually yours or one you have access to. So we need to head on over to our web host and login to our webmail to get the access link/code. Remember, at this point you can already receive and check emails that come to this address right in gmail but unless you complete this last step you will not be able to send any emails from that address via gmail.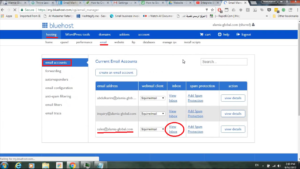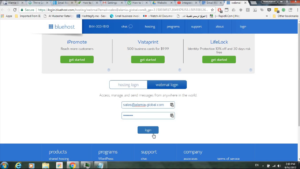 Once you are logged in, you will see the confirmation email. Open it and you will see that there are two ways to confirm the account.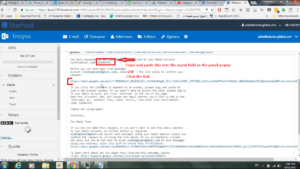 The first way is to copy the confirmation code and paste it back in the gmail popup box and click verify: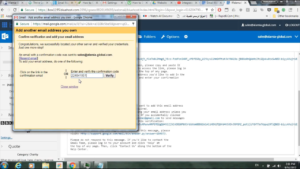 This is the method I prefer because I hate having to open an additional tab just to receive a message    but that's just me. You can choose the second way if you like which is to simply click the link.
Once you have done that, you are done! We just need to double check that everything is in working order so we go back to gmail and click on the settings icon and then click on the accounts and import label and scroll down to see that our account has been added in the "send mail as" section (which means we can send our webmail to other addresses from our gmail) as well as the "check mail from other accounts" section (which means we can receive our webmail straight into gmail).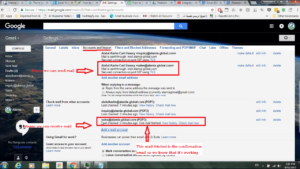 And it has. Notice that it is already telling us that one mail has been fetched. This is the confirmation email that was sent to us so we know that its working on the receiving end.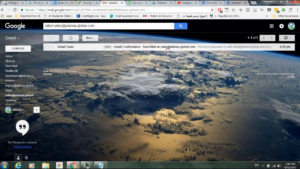 Now let's see if we can send mail. Click on the compose button on the upper left. The composition popup box will be displayed. Click on the from label and your new email address should show up as an option to choose.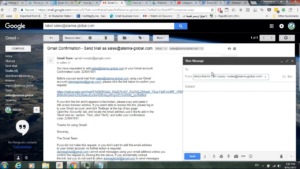 Congrats! Now you know how to integrate your webmail to gmail. You can now send and receive webmail straight from your gmail inbox and look professional doing it. Hope you found this useful.